TOEFL Private Tutoring in Vancouver (Canada)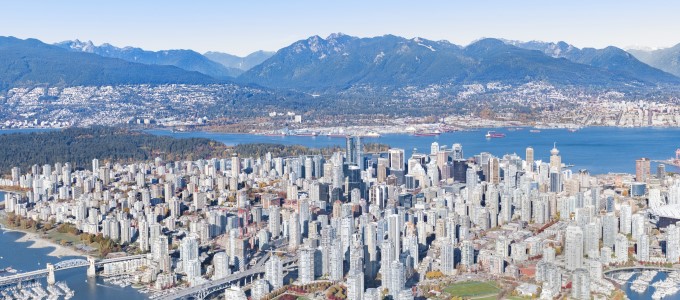 Since 1999, Manhattan Review has been preparing students from all backgrounds to prepare to take entrance exams which will secure admission to the top universities in the world. We are especially proud to have specialized in working with international students who would like to study in internationally renowned English-speaking programs. We are happy to offer private one-on-one tutoring in Vancouver for students, whether you are a newcomer or you have been in Vancouver for some time. Use our TOEFL tutoring services to help you pinpoint your strengths and weaknesses and craft an individual plan before taking the TOEFL exam.
We have used our experience to break down the TOEFL exam so that you can have the most efficient study plan possible, making the course material easy to digest and internalize. We have developed a world class program to help you to improve your English skills as well as offering detailed information about the structure and standards the test is assessing. Our tutors are confident that when you follow your custom plan, you will earn a top score which will secure your place in the program of your choice.
While many of our clients in Vancouver enjoy to take advantage of our small group and interactive online course offerings, we have found that many students feel that they prefer the one-on-one attention of one of our world-class tutors. Our private tutors are sensitive to the needs of speakers of other languages as many of they themselves speak two or more languages. Some have experienced the exhilarating but challenging life as an ex-pat and are intuned with your needs.
The TOEFL covers reading, listening, speaking, and writing in English, and the many dynamic and engaging tutors on our team is prepared to sit with you to learn where you already excel and where you can use some help to best approach the exam and score in the highest percentile. This helps you to feel confident that you are effectively using your time before the exam to maximize your outcomes. Don't waste your time simply basing your test prep on flashcards and websearches, but use our world-renowned methods and curriculum to help you gain admission to your top choice English programs in Canada and the United States. Join our previous clients who have matriculated to University of British Columbia, McGill University, Simon Fraser University, and University of Toronto among many others. We look forward to you being our next success story!
TOEFL Private Tutoring
Hours package 12 to 48 hours, Personalized 1-on-1 Tutoring, In Person or Live Online
TOEFL Private Course
12 hours in total, Personalized 1-on-1 Course, In Person or Live Online

The lessons are well-structured. The presentation session is very helpful. The instructor is very friendly and responsive to students' questions.
- Sanido (This student took our Columbia Business School Communication and Culture boot camp.)
Vancouver
Primary Course Venue:

Manhattan Review GMAT GRE LSAT Prep
Vancouver Teaching Center at the Sheraton
1088 Burrard Street
Vancouver, British Columbia V6Z 2R9
Canada

Phone: (604) 628-6110

NOTE: We do NOT typically have staff at the venue, so email us before visiting the venue.
Meet a Vancouver TOEFL Tutor: Terry H.
Terry's father worked in the oil and gas industry, so she grew up living in cities all over the world, learning quickly that one has to be flexible and open to be able to adapt to different environments. She decided to head back to Canada after high school to attend University of Toronto. She has been in Vancouver now for more than 5 years where she has had the exciting opportunity to work with one of the most diverse populations in the world. In many ways she feels most at home in a city like Vancouver with a community that hails from all over the world.
Terry strongly believes in the importance of community in the classroom and in one-on-one interactions so that trust can be built and risks can be taken. Students never feel afraid to fail in front of Terry, and this confidence building takes them far when it comes to sit for the TOEFL exam. She is proud to consistently receive positive feedback from those students she is lucky enough to have worked with.