TOEFL Private Tutoring in Toronto (Canada)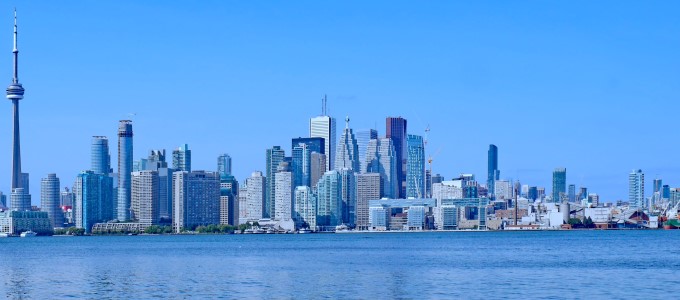 Private tutoring is arguably the best way to ensure that a student can get the help that they would need for the TOEFL exam, as it is almost impossible to learn a new language without assistance from someone else along the way. The nature of learning an entirely new language and having to test your comprehension of that language on a test with limited time can be stressful. It is a good idea to ensure you have an experienced instructor who is able to look over your shoulder as you practice learning the rules of the English language, and who is able to tell you how you need to handle certain grammatical or spelling rules in order to demonstrate proficiency on the exam and get a high score. Getting a high score on the TOEFL exam is a very important task for students looking to apply to English speaking universities that take it, but ensuring that you are taking the right exam between the TOEFL and the IELTS is also a crucial factor in making your decision. Since the TOEFL is primarily American and the IELTS is primarily British, which school you are applying to will probably be relevant, but several schools will take both, and it is important to know that the TOEFL is more technically oriented than the more conversation IELTS.
Manhattan Review is here to help you with some of the most experienced tutors in the Toronto area, many of whom have years of experience teaching the city's diverse array of ESL speakers. Manhattan Review has been in business since 1999 and has many years of experience in helping students with the TOEFL exam by providing them with tutors. Many of our students who have worked with Manhattan Review have launched successful careers both in and out of Toronto, worked with Fortune 500 companies, and gotten into Ivy League schools as a result of their strong TOEFL performance helping them to learn English and kickstart their academic and professional lives.
A high score on the TOEFL can be yours today if you begin to work with an experienced instructor today. Contact Manhattan Review and speak to an academic program advisor over the phone or via email, and you too can learn about our TOEFL tutoring options for students in the Toronto area. We keep our syllabus for tutoring updated to the latest standards of the exam, and we offer customizable scheduling and a lesson plan that can be customized to your needs. Tutoring can be done in-person or online depending on your preferences, and our instructors have many years of experience working with residents of Toronto who are learning a new language and need someone to help guide them along the way.
TOEFL Private Tutoring
Hours package 12 to 48 hours, Personalized 1-on-1 Tutoring, In Person or Live Online
TOEFL Private Course
12 hours in total, Personalized 1-on-1 Course, In Person or Live Online

My classes with Mr. Scheno were perfect to prepare for the actual TOEFL test – I can give my total recommendation for attending his classes. During our first appopintment he analyzed my strengths and weaknesses to set up my personal course syllabus. These customized classes improved my writing, speaking, reading and listening abilities a lot and raised my confidence to succeed the TOEFL test, which I in fact succeeded. At any time, Mr. Scheno responded rapidly and accurately to my questions and was available even beyond classes. It was a great and successfull experience to work with Mr. Scheno. Many thanks!
- Mirco (This student took TOEFL tutoring)
Toronto
Primary Course Venue:

Manhattan Review GMAT GRE LSAT Prep
Toronto Teaching Center at the Sheraton
123 Queen Street West
Toronto, Ontario M5H 2M9
Canada

Phone: (416) 628-9976

NOTE: We do NOT typically have staff at the venue, so email us before visiting the venue.
Meet a Toronto TOEFL Tutor: Pete N.
Despite the fact that he had very little experience with the language before he attended college, Pete graduated from the University of Vermont with a double major in Mathematics and Japanese. He already was able to speak English, French, and Spanish prior to college, so he felt it was time for him to study a language that used a different alphabetic system. He has since used his skills with languages to help others learn – in addition to tutoring Manhattan Review students with the TOEFL and IELTS exams, he also tutors students who need help with learning one of those four languages, and teaches French at a school in the Toronto area.
Pete uses the TOEFL as a way to encourage other people in their love of language by explaining common connections between English and other languages, usually via the Latin roots of the words. His ability to speak four languages also means he can potentially speak to students in their native language if it is necessary to convey something more clearly. In his spare time, Pete is looking into taking up a fifth language, but he also is a music devotee who frequently attends concerts in the Toronto area and has a vinyl collection featuring hundreds of albums.