Best TOEFL Test Prep Courses and Tutoring in Montreal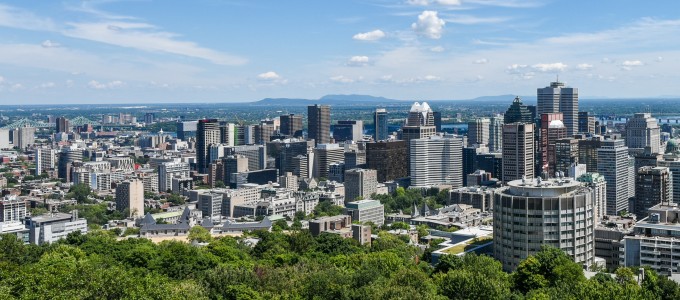 With so many students in the Montreal area who are ESL speakers, the Test of English as a Foreign Language, or TOEFL, exam is frequently utilized for students who wish to improve their English language skills so as to accomplish academic and career goals. Manhattan Review has been providing assistance to students taking the TOEFL exam since 1999 and our Montreal instructors are all highly experienced with giving assistance to ESL students in the area. Manhattan Review offers TOEFL preparation assistance in the form of various methods. Students can take advantage of group courses, private tutoring, practice exams, or some combination thereof to ensure that they are able to develop a greater grasp of the English language and perform to a higher level on the day of the test. Manhattan Review's study options also come with numerous additional benefits that make them the best option for students in need of assistance with their TOEFL exam preparation.
Manhattan Review's practice tests are kept updated on an annual basis in order to accurately reflect the formatting and content of the most recent incarnation of the exam, making them the most up-to-date resource available for students looking to get an idea of what the TOEFL exam will consist of. For our instructor-based options, Manhattan Review can offer its group courses and private tutoring both in-person and online depending on the needs of the students. Students who choose to work with an in-person tutor can meet the instructor at a location in Montreal that is beneficial and accessible for both parties. Manhattan Review tutors can also offer their students flexible scheduling, an up-to-date knowledge of the material on the exam, and the ability to customize their lesson plans as necessary to help the student deliver a stronger performance on the day of the test based on an understanding of their own strengths and weaknesses.
Students who have taken advantage of the study options offered by Manhattan Review have gone on to not only achieve a higher score on the day of the TOEFL exam, but have also developed the permanent life skill of a greater grasp of the English language that has served them well both in and out of an academic context. Students have managed to take advantage of their high TOEFL scores to get into colleges both in and out of the Montreal area, and acquire jobs that require a grasp of the English language at various successful Fortune 500 companies. Students from Manhattan Review have gotten into schools ranging from Montreal-area colleges University of Montreal, McGill University, and Rosemont College to schools across the world such as Harvard, Oxford, Cambridge, New York University, Columbia, Emory, and many more. Companies that have hired Manhattan Review alumni include Bank of America, Walmart, Apple, Dell, Microsoft, and others. Call or email an academic program advisor today to learn more about Manhattan Review's offerings for TOEFL exam preparation.

The lessons are well-structured. The presentation session is very helpful. The instructor is very friendly and responsive to students' questions.
- Sanido (This student took our Columbia Business School Communication and Culture boot camp.)
Montreal
Primary Course Venue:

Manhattan Review GMAT GRE LSAT Prep
Montreal Teaching Center at the Sheraton
1201 Boulevard Rene-Levesque West
Montreal, Quebec H3B 2L7
Canada

Phone: (514) 312-7207

NOTE: We do NOT typically have staff at the venue, so email us before visiting the venue.
Meet a Montreal TOEFL Tutor: Sandra D.
Sandra D. has been tutoring students in the Montreal area for the TOEFL and IELTS exams for several years, in addition to her work as a teacher of both English and French. Her familiarity with both languages and how to teach them makes her ideally suited for students looking to learn one of the two common languages in the Montreal area.
In addition to speaking English and French, Sandra also speaks and teaches Spanish. When teaching a new language to her students she typically starts by emphasizing the words and grammar concepts that the languages have in common before moving on to the differences. When she is not helping students learn different languages, Sandra likes to spend her time cooking and singing.