TOEFL Prep Courses in Vancouver (Canada)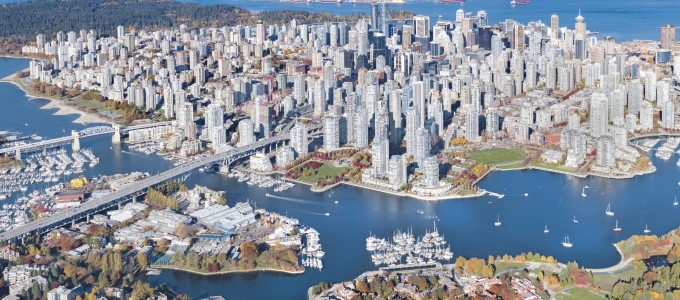 For those students who have been studying English as a second language, it is no secret that it can be a challenging endeavor. Not only does one have to understand basic grammar rules, vocabulary, and word order, but to really excel one must also understand the nuance that helps you advance from basic understanding to native-level comprehension. Manhattan Review is familiar with the challenges of learning a new language and has worked tirelessly to craft a program to help you reach the level of mastery in English language. The Test of English as a Foreign Language is required from most top university programs in Canada and the United States. We know that Vancouver has a population which as a majority does not speak English as a native language, and our tutors are ready to help you bring your English-speaking skills to the next level. Along with content, we have the test-taking know-how to help you crack the code to achieving top-percentile scores.
Manhattan Review has been helping students increase their capacity to earn top scores on the the TOEFL and other standardized tests to gain admission to the best colleges and universities the world has to offer for more than 20 years. We have the distinct pleasure of specializing in working with interntional students hoping to gain entrance to English-speaking programs, and look forward to bringng that expertise to you. Whatever your goals are in Canadian or American universities, having high percentile scores on the TOEFL will open doors for you to gain access to the best programs offered.
Whether you are new to Vancouver or have lived here for some time, Manhattan Review is happy to offer you a program that best fits your needs and lifestyle. We have interactive online courses as well as one-on-one private tutoring. Consider your learning style, needs, and schedule, and we will work with you to help you achieve your academic goals. Why shouldn't you join our alumni who have gone on to study at University of British Columbia, University of Toronto, McGill University, and Standford among many others? Call or contact us online today so that we can help you come up with the customized plan that will best maximize your time and energy as you prepare to take the TOEFL.

Helpful! Very thorough.
- Kate (This student took our Negotiation and Decision Making Seminar.)
Vancouver
Primary Course Venue:

Manhattan Review GMAT GRE LSAT Prep
Vancouver Teaching Center at the Sheraton
1088 Burrard Street
Vancouver, British Columbia V6Z 2R9
Canada

Phone: (604) 628-6110

NOTE: We do NOT typically have staff at the venue, so email us before visiting the venue.
Meet a Vancouver TOEFL Tutor: Danielle T.
Danielle has worked in the world of English for Speakers of Other Languages for over 10 years, so she is sensitive to the needs of students like you. While she also helps to tutor students for the SAT, ACT and GRE, she knows that the takers of TOEFL and IELTS have different challenges that need to be addressed. Danielle graduated from the University of Chicago before moving abroad to teach English in Seoul, South Korea for 7 years. For her next adventure, she came to Vancouver, where she continues to teach English in addition to working with Manhattan Review to prepare students for admission exams.
With her effective teaching style with a focus on personal relationships and patience, Danielle is one of the most highly sought after TOEFL instructors at Manhattan Review. Danielle moved to Vancouver when her husband accepted a position at the Max Planck Institute. The couple lives with their very spoiled Chocolate Lab near West End in Vancouver.