Best TOEFL Test Prep Courses and Tutoring in Toronto (Canada)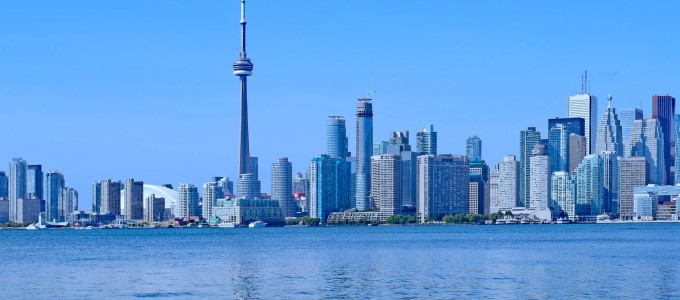 The TOEFL can be a stressful exam for its students to prepare for since it requires learning and demonstrating one's skill with an entirely new language, but Manhattan Review is here to help anyone looking to take this exam. The abundance of French speaking residents in Toronto has also provided Manhattan Review with a high quantity of TOEFL tutors, who are fully aware of the challenges of the exam and what it takes to prepare for it. We offer a customizable lesson plan for students looking to take the TOEFL, and our test preparation methods include both group courses and private tutoring. Choose the one that best fits your style and take advantage of our Manhattan Review tutors in the Toronto area for help preparing with the TOEFL exam. A strong performance on this exam will help solidify your comprehension of the English language and be helpful for your life to come, regardless of whether you are taking the exam for academic purposes or career purposes. It has the ability to help you with both.
Prior to choosing how to prepare for it, the smartest thing to do for any student who needs to prove their English language comprehension skills is to research whether the TOEFL or the IELTS exam is the better of the two for the prospective student. Students in the Toronto area are more likely to take the TOEFL because it is generally more accepted by American and Canadian universities, but the IELTS is accepted at some of these schools as well, and anyone looking to attend a school like Oxford or Cambridge (which Manhattan Review alumni have attended) is generally advised to take the British-centric IELTS. Knowing one's preferences and capabilities is an important part of preparing oneself for the exam and managing a study plan for one's goals on the exam.
Manhattan Review has been helping TOEFL students prepare for the exam since 1999, and has been continuously adapting its study material to the present-day material and formatting on the current exam. We can help any student who is concerned about their capabilities in having their English-language skills tested. Contact one of our academic program advisors today for recommendations as to what the best plan for you is in terms of preparing for the TOEFL exam. We can offer our students group courses (both in-person and online), private tutoring (also both in-person and online), and exams to practice one's skills on and see where one stands in terms of getting a high score. Using some combination of educational methods from an instructor who has been helping TOEFL students in the Toronto area for several years and preparing by oneself via practice tests and studying can allow you to succeed in one's academic and professional goals by learning the English language properly.

Helpful! Very thorough.
- Kate (This student took our Negotiation and Decision Making Seminar.)
Toronto
Primary Course Venue:

Manhattan Review GMAT GRE LSAT Prep
Toronto Teaching Center at the Sheraton
123 Queen Street West
Toronto, Ontario M5H 2M9
Canada

Phone: (416) 628-9976

NOTE: We do NOT typically have staff at the venue, so email us before visiting the venue.
Meet a Toronto TOEFL Tutor: Dennis M.
As one of the many Toronto residents who grew up speaking French as well as English in the household, and later majored in Spanish when he went to college, Dennis knows the ups and downs of learning to speak a second (and third) language firsthand, but he knows the rewards on a personal and career level can potentially be very large.
As a graduate of Columbia University who studied abroad in Spain during his time acquiring his degree, Dennis has plenty of experience with interacting with others and discussing the nuanced rules of different languages, and he uses his time with Manhattan Review to pass his knowledge on to help others. In his spare time, Dennis is usually reading books in the original French or Spanish, or spending time with his wife and their three dogs in the parks of Toronto.