IELTS Private Tutoring in Vancouver (Canada)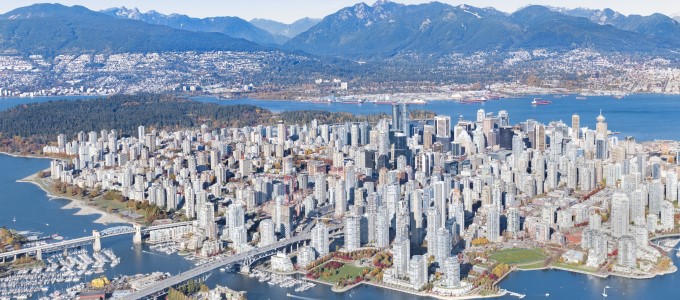 Living in Vancouver and considering applying to a program that requires the International English Language Testing System (IELTS)? Manhattan Review is offering IELTS preparation in Vancouver. Join your neighbors and effectively study for the IELTS assessments with a variety of flexible learning plans such as traditional IELTS prep courses in on-site format, customized private IELTS tutoring, and online IELTS instruction.
The IELTS is one of the two major exams (the other being the TOEFL) used by universities in the English-speaking world used for program admission processes. The IELTS is a British examination, and it is therefore preferred at many universities in the United Kingdom and Canada. The TOEFL is an American test, and many U.S. universities favor it over the IELTS (and some will not accept any other exam). A number of post-secondary institutions in both countries, however, will accept either the IELTS or the TOEFL. We suggest all of our test prep clients to verify the English requirements of their preferred undergraduate or graduate programs. If you find that you have a choice between the IELTS and the TOEFL, we advise that you try practice versions of both tests, making your decision based on whichever one is easier for you. There are some clear differences between the two tests. Speaking skills, for example, are evaluated by by in-person interviews on the IELTS while the TOEFL uses audio recordings. Whatever you decide, access Manhattan Review's full range of services in Vancouver for both the IELTS and the TOEFL.
Once you have decided to take the IELTS, we are proud to offer Vancouver's best practice tests, which give students the experience of the real IELTS in terms of structure and content. Manhattan Review is an international education company that has been teaching has specialized in working with international students interested in English-speaking programs for over 20 years. Why not add yourself to the list of Manhattan Review's IELTS from Vancouver and elsewhere who have received offers from University of British Columbia, University of Toronto, McGill University, the University of Chicago, Standford University, Oxford, and Cambridge among many others. Invest in your future and contact us with your questions either on the phone, via email, or online.
IELTS Private Tutoring
Hours package 12 to 48 hours, Personalized 1-on-1 Tutoring, In Person or Live Online
IELTS Private Course
12 hours in total, Personalized 1-on-1 Course, In Person or Live Online
Vancouver
Primary Course Venue:

Manhattan Review GMAT GRE LSAT Prep
Vancouver Teaching Center at the Sheraton
1088 Burrard Street
Vancouver, British Columbia V6Z 2R9
Canada

Phone: (604) 628-6110

NOTE: We do NOT typically have staff at the venue, so email us before visiting the venue.
Meet a Vancouver IELTS Tutor: Judith R.
Judith was born and raised in Cardiff where she went to Cardiff University to study teaching English as a secondary language. After earning her TOFEL certification, she moved to Seoul to teach English. After 4 years, she decided to move to Vancouver where she eventually joined the Manhattan Review team. She loves to help students gain confidence in their English speaking, writing, and reading skills to prepare them for post-secondary education opportunities. Using Manhattan Review's top-notch materials and her own expertise in effective language learning techniques, Judith has helped countless students pass the language requirements for top univerisities in Canada, the United Kingdom, the United States and Australia.
In her free time, Judith runs a book club with her local friends in Vancouver and enjoys playing doubles tennis with her husband and their friends.