IELTS Private Tutoring in Toronto (Canada)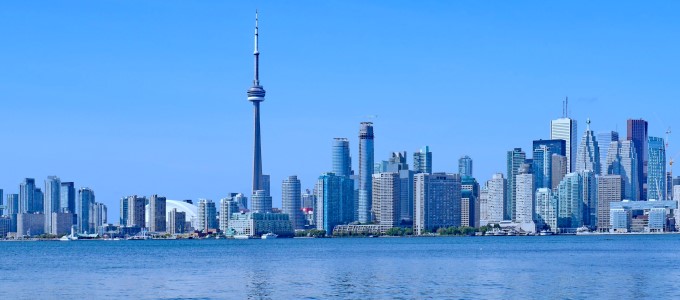 Tutoring is a great way to improve upon your knowledge of a foreign language, and Manhattan Review's tutoring services for the International English Language Testing System (IELTS) have helped many residents of Toronto in learning English so that they can apply to universities and launch their careers with greater confidence in their language skills. The ability to have a consistent instructor who can adjust to your learning style and can have a solo focus on your need to learn the material is a great learning method. Manhattan Review's IELTS exam instructors have many years of experience in both teaching and taking the IELTS for themselves, and in the process, they have helped many students get the education they need to help further themselves in their academic and professional life. We also provide practice tests and study guides along with our syllabus, and all of the above are regularly updated in order to keep up with the formatting needs of the exam as it changes over the years. We can also provide flexible scheduling and an adjustable teaching style that best suits your personal needs.
While the score standards for the IELTS at the universities that will take it vary, the University of Toronto requires that all international students who do not speak English as their first language must produce a composite IELTS score of at least 6.5 on the exam. They also specify that no individual section of the exam is allowed to fall below 6.0. Some schools tend to have much higher standards in this regard, with Harvard requiring a total score of at least 7.5. It is important for students who are looking to take the IELTS to also consider the selectiveness of the schools that they are applying to with regards to exam scores, and consider that when making their decisions. Manhattan Review can help you get a higher score on the IELTS exam, but the standards of various programs vary, and having a specific goal in mind is a good thing to have when taking both the various practice sessions and exams for the IELTS, as well as keeping it in mind for taking the test itself.
Students who have taken IELTS tutoring with Manhattan Review have been able to use their high scores on the exam to go onto such universities that accept it as Oxford and Cambridge, along with the University of Toronto, Harvard, the Massachussetts Institute of Technology, and Yale. They have also been able to use their newly polished English language skills to help them in their academic and professional careers, with their newfound skills in speaking and writing English allowing them to find success in the English-speaking parts of the world while also retaining their connection to their original language. In a city with as much diversity of language as Toronto, it is important to be able to take advantage of the ability to communicate with the English-speaking percentage of Toronto's population. By joining Manhattan Review today, you can take advantage of our IELTS tutoring courses and use them to pursue your own path to professional and academic success while also learning another language. Contact one of our academic program advisors today to learn more about the IELTS programs we can offer.
IELTS Private Tutoring
Hours package 12 to 48 hours, Personalized 1-on-1 Tutoring, In Person or Live Online
IELTS Private Course
12 hours in total, Personalized 1-on-1 Course, In Person or Live Online
Toronto
Primary Course Venue:

Manhattan Review GMAT GRE LSAT Prep
Toronto Teaching Center at the Sheraton
123 Queen Street West
Toronto, Ontario M5H 2M9
Canada

Phone: (416) 628-9976

NOTE: We do NOT typically have staff at the venue, so email us before visiting the venue.
Meet a Toronto IELTS Tutor: Fumihiko Y.
Fumihiko grew up in Japan, but eventually came to Toronto for college, having graduated from Ryerson University with a degree in chemistry. He decided to remain in Toronto after graduating, and has continued his college position as an English language instructor in a professional capacity. In addition to teaching the IELTS and TOEFL exams to Manhattan Review students, he also teaches Japanese to people who are interested in learning the language.
Fumihiko has taught students in Toronto, the United States, and all over the world thanks to Manhattan Review's online tutoring option. The IELTS being an exam with British origins means that despite Fumihiko being Japanese-Canadian, he has assisted many British students with the IELTS, and he has successfully gotten several students into Oxford and Cambridge. He has also helped several Manhattan Review alumni in attending their top choice universities thanks to their high scores on the IELTS exam.