Best IELTS Test Prep Courses and Tutoring in Toronto (Canada)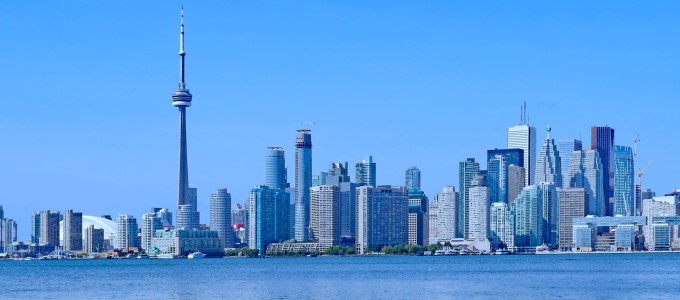 The International English Language Testing System, or the IELTS exam, is a useful alternative for people who are looking to test their capacity at learning the English language in a less academic context than the similar TOEFL. While the TOEFL's focus is on the academic side of the exam, the IELTS is a mix of academic reading and writing sections combined with more general sections devoted to speaking and listening. Manhattan Review can help people looking to take the IELTS exam in Toronto with various forms of test preparation: group courses, online instruction, private tutoring, and practice tests. All of these are useful in helping IELTS students reach their goal of acquiring a high score on the exam and the ability to verify that they have a strong comprehension of the English language for anyone who may need the verification. With Toronto being a diverse hub of individuals who speak a wide variety of languages, most of our tutors in the area are familiar with the TOEFL and IELTS exams and can help you with preparation for them. Several of our tutors took the exam themselves when they were learning English in their own right.
Because the IELTS is generally more widely accepted at schools in the United Kingdom due to its British origins, it is a particularly useful exam for anyone who wishes to apply to a British university. However, there are a wide variety of reasons why someone may choose to take the IELTS rather than the TOEFL, and several universities are willing to accept either exam, particularly postsecondary schools. Manhattan Review recommends that any potential clients research the requirements of the institutions that they may happen to be applying to in order to see whether the TOEFL or the IELTS is what is required in order to gain entrance into those schools. Manhattan Review also recommends that any potential clients seriously consider whether you are more suited to the academic focus of the TOEFL or the more well-rounded and general focus of the IELTS, or whether you feel that you will get more out of preparing for one exam over the other. Manhattan Review offers a full range of services for both exams, so take some time to learn more about each one without worrying about a lack of availability regarding the potential resources we have to offer you.
The IELTS is largely a British exam, and as a result, Manhattan Review's alumni who are focused on using the IELTS to get into college tend to be primarily focused on getting into schools like Oxford and Cambridge, but the IELTS is also accepted at such prestigious universities as Yale, Emory, the University of Chicago, and Cornell. Manhattan Review has managed to successfully place IELTS test taking alumni at these schools via helping them to receive the high scores they need to acquire their English language comprehension skills to assist them with their education. Since mastering another language is an important lifetime skill that is sure to help you in the long term, now is the best time to take advantage of Manhattan Review's IELTS preparation courses, so sign up today to learn more about what we have to offer for Toronto students looking to gain the ESL skills that will help them in life.
Toronto
Primary Course Venue:

Manhattan Review GMAT GRE LSAT Prep
Toronto Teaching Center at the Sheraton
123 Queen Street West
Toronto, Ontario M5H 2M9
Canada

Phone: (416) 628-9976

NOTE: We do NOT typically have staff at the venue, so email us before visiting the venue.
Meet a Toronto IELTS Tutor: Carrie N.
When she was growing up, Carrie's parents had to travel a lot for their work, so she found herself picking up familiarity in several different languages. Now a permanent Toronto resident after graduating from Cornell, Carrie uses her familiarity with other languages to teach the TOEFL and IELTS exams to her students, and has helped many Manhattan Review alumni in picking up English as a second language.
Carrie is currently studying for her Master's degree in Education and is looking to become a teacher, with a focus on English/French to help Toronto's residents who only speak one of those two languages be better able to communicate with a wider variety of people. When she is not spending time with her husband and daughter, she likes to travel, run, swim, and explore the food and drink scenes of the various countries she has visited.