IELTS Private Tutoring in Montreal (Canada)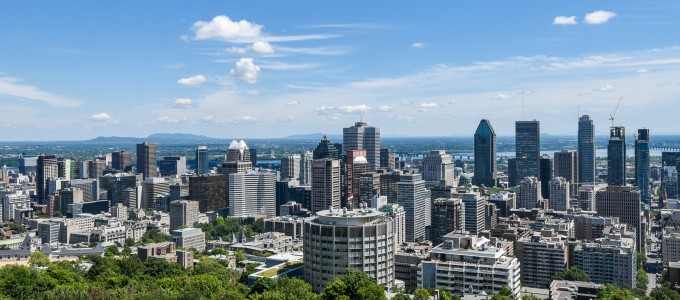 Students who are trying to master the English language may find that they need personalized assistance to help them along the way. This is especially relevant for students who are interested in demonstrating their capability in the English language by taking the International English Language Testing System, or the IELTS exam, as proper preparation to both develop a greater understanding of the English language and the material on the test is a potentially critical process. Manhattan Review has been providing that personalized assistance in the form of private tutoring since 1999 and has a variety of options available for students looking to take advantage of private tutoring to ensure a stronger performance on the day of the IELTS exam. Students who work with Manhattan Review can use one or all of group courses, private tutoring, and practice exams to help them along the way in the course of their studying for the IELTS exam.
Manhattan Review's instructors come with a variety of benefits that make them the best option for students who are looking to prepare themselves for the IELTS. Students can take advantage of their instructor's knowledge either in-person or online depending on what they feel is the best choice for them. (Manhattan Review also offers in-person or online group courses depending on what the student feels would be best.) Students who work with an in-person tutor can meet them at a mutually convenient location in the Montreal area, and all tutors who work with Manhattan Review can provide their students with flexible scheduling and many years of expertise in helping students with learning the English language for the IELTS exam. Manhattan Review tutors can also offer their students the ability to customize their lesson plans as necessary to fit the strengths and weaknesses of the student and ensure a stronger performance on the day of the test.
Students who have taken advantage of the resources that Manhattan Review has been offering since 1999 for the IELTS exam have gone on to develop a greater grasp of the English language that has served them well both on the day of the exam and in real-life contexts, such as academia or careers. Students who have worked with Manhattan Review for IELTS exam preparation have gone on to various schools, including Montreal's own University of Montreal and McGill University and schools across the world such as Harvard, Oxford, Cambridge, New York University, University of Chicago, William and Mary, and many others. Students from Manhattan Review have also used their increased grasp of the English language for careers at Fortune 500 companies such as Bank of America, JP Morgan and Chase, Microsoft, Apple, Dell, General Motors, and many more. Call or email an academic program advisor today to learn more about the offerings that Manhattan Review can provide to students looking for IELTS preparation.
IELTS Private Tutoring
Hours package 12 to 48 hours, Personalized 1-on-1 Tutoring, In Person or Live Online
IELTS Private Course
12 hours in total, Personalized 1-on-1 Course, In Person or Live Online
Montreal
Primary Course Venue:

Manhattan Review GMAT GRE LSAT Prep
Montreal Teaching Center at the Sheraton
1201 Boulevard Rene-Levesque West
Montreal, Quebec H3B 2L7
Canada

Phone: (514) 312-7207

NOTE: We do NOT typically have staff at the venue, so email us before visiting the venue.
Meet a Montreal IELTS Tutor: Ben W.
Ben W. grew up in the Montreal area in a family that spoke multiple languages, and he decided to take advantage of his familiarity with numerous languages to work as both a teacher and tutor of languages in general, including helping the many French-speaking ESL students of Montreal who are looking to learn English with their TOEFL and IELTS exam preparation with Manhattan Review.
Ben utilizes immersion to help students fully grasp the nuances of learning a new language, but as both a teacher of group courses and a private tutor, he knows the importance of giving individualized attention to students no matter what the context is. When he is not teaching or tutoring various languages, Ben likes to spend his free time exploring the different parts of Canada.