LSAT Private Tutoring in Vancouver (Canada)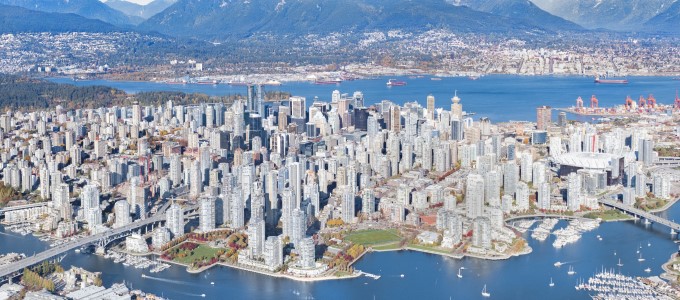 You have decided you want to go to law school, and even have a few dream programs in mind, so now what? In your early searches, you know that the application pool for law schools is as competitive as ever. While you have earned top grades in your academic career thusfar, you know that you need more than good grades to stand out. It is time to create a plan to achieve a top-percentile score on the LSAT. For over 20 years, Manhattan Review has been helping students put a customized plan into action to gain acceptance to the best law programs around the world. Perhaps you have considered courses, but you know that you learn better in a one-on-one setting. Many students are just like you and have chosen to do private tutoring with Manhattan Review's world-class tutors. Do not waste your precious time trying to find a qualified tutor on your own – we have already found the best tutors in Vancouver who are ready to start working with you today. Alongside Manhattan Review's world-leading materials, our instructors bring with them practical knowledge of the test, personal experience, and teaching experience to help our clients access this information. When choosing tutors, we know that it takes flexible people who can quickly assess students and evolve based on their needs.
The LSAT is designed to assess students' critical thinking, logic, and strategy skills. Let one of our dynamic and engaging tutors help you to crack the code to showing your full potential. The Law School Admission Council who administers the LSAT says that test preparation is the main indicator of success on the exam. Now is time to get that preparation started, and what better way than to access the expertise our tutors have to offer? Together with you, they will design a plan that will efficiently use your time so that you can effectively increase your score.
Join our past students in scoring in the top percentile of the LSAT and have your choice of top-tier programs. Some of them have chosen to stay close to home and attend the Peter A. Allard School of Law at UBC while others have traveled east to the University of Toronto, Yale, Harvard, and Columbia. Once you have chosen the program that best suites your legal interests, you'll be able to apply with confidence, knowing you will stand out among the rest with your top-tier LSAT score which rounds out your application.
LSAT Private Tutoring
Hours package 12 to 48 hours, Personalized 1-on-1 Tutoring, In Person or Live Online
LSAT Private Course
12 hours in total, Personalized 1-on-1 Course, In Person or Live Online
Hello, I just wanted to let you know that the current class that i am taking is really helping my studies. George has been a great help and I thank you for fitting the class into my busy schedule.
- Simone (This student prepared for the LSAT with us)
Vancouver
Primary Course Venue:

Manhattan Review GMAT GRE LSAT Prep
Vancouver Teaching Center at the Sheraton
1088 Burrard Street
Vancouver, British Columbia V6Z 2R9
Canada

Phone: (604) 628-6110

NOTE: We do NOT typically have staff at the venue, so email us before visiting the venue.
Meet a Vancouver LSAT Tutor: Jan S.
After receiving his B.A. and M.A. the University of Virginia, Jan pressed forward to earn his J.D. at Columbia University. With his LSAT score of 176, his 99th percentile results afforded him the opportunity to choose the best program for him. Jan had the first-hand experienced of the benefit of an excellent instructor when he worked with a private tutor to prepare for his own LSAT exam. This preparation helped him to improve his score by more than 20 points. Today, Jan works as a consultant for a tech company located in Vancouver. He also tutors students looking to improve their own LSAT scores, implementing some of the very same techniques he observed his own teacher using along with Manhattan Review's innovative materials. Incorporating his personal experience with the LSAT, he helps to boost the confidence of his students to access their knowledge and his test taking strategies for a formidable combination.
Jan's easy personality helps him form connections with his students, but more than this, his method and knowledge are powerful tools that they can access. He frequently gets positive feedback regarding his attitude and skill.
Jan loves to take advantage of the outdoor spaces Vancouver has to offer, spending as much time as he can outside hiking, biking, or relaxing with a cup of coffee on his balcony. He also can't help but continue to follow his beloved Wahoos as he cheers on the University of Virginia each basketball season.