Best LSAT Test Prep Courses and Tutoring in Toronto (Canada)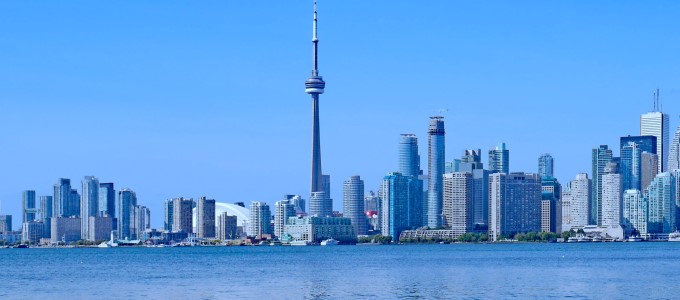 Knowing where to start when applying for law school can be an overwhelming feeling, especially with so many law schools out there and an increasingly selective admissions process that requires a high score on the LSAT. Attending a preparation program and learning about the scores needed to get into the schools you are interested in is an important step, but ultimately, you will most likely not be able to complete your preparation for the LSAT exam alone.
With law schools all across the world becoming increasingly competitive to receive an acceptance letter from, getting a high score on the LSAT exam is an increasingly important task to distinguish one's self from the potential thousands of applications that tend to apply to each of the top law schools in the world. Manhattan Review can help any potential law school applicants thanks to its in-depth preparation courses and study guides, which are kept up to date with the current LSAT exam formatting, layout, and guidelines to ensure that you will be prepared and confident in your abilities to perform. well when the day of the test comes around. Toronto students are able to choose between the many study preparation options we have to offer, ranging from the tutoring option that is customized for your individual study needs depending on what you and your instructor feel is best, to the online group courses that allow you to learn the material with other students seeking the same high score as you.
Manhattan Review has put several success stories out into the world involving aspiring law students who have been able to take their instruction from us and get into the top law schools in the world thanks to a strong performance and a high score on the LSAT, allowing them to maximize their potential as successful attorneys. Toronto students will not have to look very far to find a connection to Manhattan Review: University of Toronto's own acclaimed Faculty of Law has taken on Manhattan Review alumni in their classes over the years, with the students who achieved high scores on the exam able to select the law school of their choice and use it as a jumping off point for their future careers in the various disciplines of the law. Other law schools that Manhattan Review alumni have managed to get into include the Ivy Leagues and other schools with highly ranked law schools, such as Harvard, Yale, Penn Law, Vermont Law School, Stanford, and many others. Sign up for LSAT preparation with Manhattan Review today by speaking to one of our academic program advisors about the various programs we can potentially offer to an aspiring law school applicant looking to get a high score on the LSAT exam.
Hello, I just wanted to let you know that the current class that i am taking is really helping my studies. George has been a great help and I thank you for fitting the class into my busy schedule.
- Simone (This student prepared for the LSAT with us)
Toronto
Primary Course Venue:

Manhattan Review GMAT GRE LSAT Prep
Toronto Teaching Center at the Sheraton
123 Queen Street West
Toronto, Ontario M5H 2M9
Canada

Phone: (416) 628-9976

NOTE: We do NOT typically have staff at the venue, so email us before visiting the venue.
Meet a Toronto LSAT Tutor: Anna L.
A University of Toronto graduate who was able to score a 179 on the LSAT, Anna originally thought she would be in the rear of the potential students that the University of Toronto would consider accepting, but she realized was mistaken when she saw how well-rounded her score on the LSAT exam was. She attributes her coming from the back of the pack to studying the maximum amount she felt she could handle for each day in the months leading up to the exam. She decided after graduating that she wanted to pass on her test-taking abilities to others, so she began teaching for various tutoring companies, including Manhattan Review.

She has experience with groups, but prefers to work one on one with her students, saying that the intimacy allows her to dive deep into the nuances of helping her students understand the material. She is also still close to the University of Toronto as an alumnus, and is occasionally willing to put in a good word for the right student. The depth and breadth of her experience with all elements relating to law school and the LSAT mean that she is happy to give advice for non-standardized law school tests as well, as she likes to keep up with current curriculums as an instructor. When not teaching everything that she is capable of holding in her mind, Anna also instructs something totally unrelated to law: yoga. She believes in the importance of keeping oneself healthy and well-rounded in order to succeed on exams and academically.