LSAT Prep Courses in Vancouver (Canada)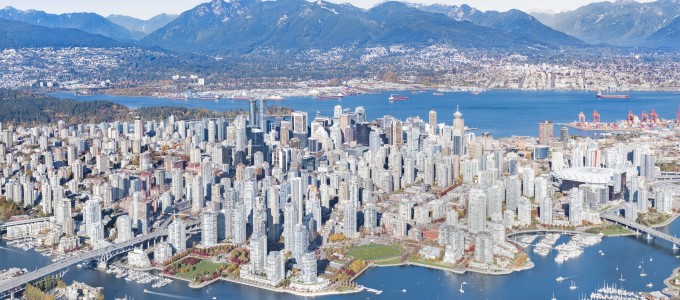 Have you considered going to Law School, but worried about conquering the LSAT? Don't let intimidation of the LSAT keep you from pursuing the career you have had your eye on. With a wide array of disciplines to specialize in, a career in the legal field does not mean the same thing for all people. Perhaps you aim to be a criminal defense attorney, a judge, or a lawmaker. Whatever your goals, you'll first need to earn a top-percentile LSAT score to gain admission to the program of your choice. The Law School Admission Council, who administers the LSAT, has consistently said that test preparation is the main indicator of success on the exam. Enter Manhattan Review. Since 1999, Manhattan Review has created LSAT prep courses for students achieving top scores on this exam. Why gamble your future by trying to create your own test prep? Use our experience and knowledge of the test and its composition to help you achieve highest percentile scores. With more and more students applying to law school every year, let us help you stand out among the crowd. Round out your academic laurels with an impressive LSAT score.
In Vancouver, we are able to offer an array of learning options, from in person courses and one-on-one tutoring to interactive online courses. Choose what works best for your learning style and schedule to maximize your preparation time. We have created materials to help you showcase your critical thinking, logic, and strategy skills. Once you have accessed the experience we have to offer, you can use your top-percentile LSAT score to access the top law programs at University of British Columba, University of Toronto, McGill University, or in the United States at such top programs as Harvard, Standord, or Yale. The choice will be yours when you start to receive acceptance letters.
Those interested in Law understand that the competition for acceptance into the top programs is fierce and the job market is as well. Boost your resume with not only new letters behind your name, but with a program that has national and international name recognition to give you a leg up in the job market.
Learn more about the enthusiastic and experienced tutors who are ready to work with you to increase your LSAT score. With their knowledge of the test and practical experience in the legal field, they are ready to help you not only achieve a top-percentile LSAT score, but also help you decide which program might best suit your legal interests. This kind of real-world experience cannot be duplicated with flashcards and web searches.
Hello, I just wanted to let you know that the current class that i am taking is really helping my studies. George has been a great help and I thank you for fitting the class into my busy schedule.
- Simone (This student prepared for the LSAT with us)
Vancouver
Primary Course Venue:

Manhattan Review GMAT GRE LSAT Prep
Vancouver Teaching Center at the Sheraton
1088 Burrard Street
Vancouver, British Columbia V6Z 2R9
Canada

Phone: (604) 628-6110

NOTE: We do NOT typically have staff at the venue, so email us before visiting the venue.
Meet a Vancouver LSAT Tutor: Claudia M.
When Claudia first took the LSAT, she scored a 155. It was in that moment she understood the importance to prepare for the exam so that she would have a chance to gain access to the top law programs. After dedicating the summer to teach herself, she was able to score a 178 and eventually graduated from the Georgetown University Law Center. There she met her husband, a Vancouver native. They have since relocated to Vancouver where Claudia is proud to adopt as her home.
Claudia joined with Manhattan Review to help those who are first time test takers as well as veterans achieve their potential. Teaching both one-on-one private tutoring in Vancouver, as well as teaching in a larger classroom setting, Claudia brings her experience to benefit all types of learners. Claudia values the importance of building relationships with students and classroom communities to allow students to explore difficult concepts. Having more than six years of experience teaching LSAT test prep, Claudia is well-versed in the common mistakes students make, and how to teach concepts in varied ways to reach all learners.
When Claudia is not teaching, she is brushing up her baking skills as she strives to make the perfect sour dough bread or bagel. If you're lucky, she may bring one of her batches to class to fuel your studies!