GMAT Private Tutoring in Toronto (Canada)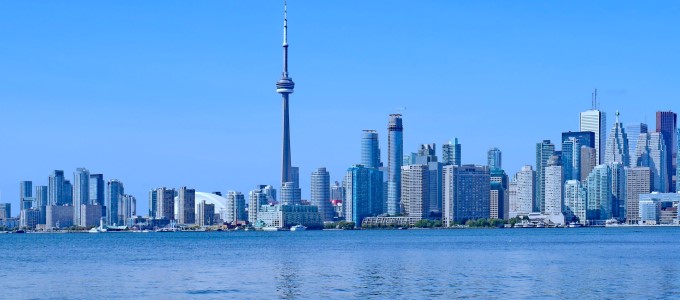 Manhattan Review started helping students to prepare for their standardized tests in 1999, and since then it has become a major resource for students looking to prepare for the GMAT exam and get a high score on the day of the exam. As a major player in the industry, we have had hundreds of aspiring business school and MBA students looking to take advantage of our GMAT private tutoring services, and we have managed to successfully get them into colleges both in Toronto and in the most prestigious schools from around the world. Our individually customized tutoring also ensures that each student's individual needs are met.
Since the GMAT requires its test-takers to have a wide range of knowledge in the fields of both mathematics and English language studies, Manhattan Review and its private tutoring options are able to be organized in order to match your needs and academic goals as necessary. One on one tutoring allows the individual students and their instructors to identify the student's strengths and weaknesses in the process of preparing for the GMAT exam, and it has allowed for a high degree of success among Manhattan Review's various alumni. It has also given our GMAT instructors the ability to help students figure out what has worked for them and what has not in terms of potential study methods, allowing for future academic and preparatory success once they have acquired better study skills for the future.
Manhattan Review's approach to private tutoring is designed so that the instructors can help students in a way that is customized to their individual needs, with the fact that every student is different and has unique needs firmly on the forefront of the tutor's minds when they take on new students for instruction. While covering for weaknesses in certain fields is an important skill to have in preparing for the GMAT, it is also important to make sure to retain one's strengths, and our tutors balance that in ways that have led to the success of many of our alumni in both attending their first-choice colleges and having successful careers outside of the academic context.
With tutoring focused on the test taking student's individual needs, Manhattan Review's approach has led to many successful performances on both the GMAT exam and in the context of future careers. Many Manhattan Review alumni have gone on to success with Toronto based employers and elsewhere, with former students of ours at Ubisoft and Bank of Canada. Test taking students in Toronto can succeed on the GMAT with plenty of hard work and preparation, and Manhattan Review's tutoring can help instill habits that will lead to the student in question being prepared for the long term.
GMAT Private Tutoring
Hours package 12 to 48 hours, Personalized 1-on-1 Tutoring, In Person or Live Online
GMAT Private Course
12 hours in total, Personalized 1-on-1 Course, In Person or Live Online

I took my GMAT today and, as promised, am now reporting my GMAT score to you. 770. Not shabby, eh? Thanks for all of your help! I got a 47 on verbal, which was 99th percentile. 49 on math (90th percentile), overall 99th percentile. I am, to say the least, a happy camper.
- Olivia (This student took both of our New York GMAT classic course and private tutoring)
Toronto
Primary Course Venue:

Manhattan Review GMAT GRE LSAT Prep
Toronto Teaching Center at the Sheraton
123 Queen Street West
Toronto, Ontario M5H 2M9
Canada

Phone: (416) 628-9976

NOTE: We do NOT typically have staff at the venue, so email us before visiting the venue.
Meet a Toronto GMAT Tutor: Allen C.
A long-term Toronto resident who stayed close to home and attended University of Toronto's Rotman School of Management to get his MBA, Allen loves the city and all it has to offer its residents. He especially appreciates that the diversity of Toronto has led to such a rich food and drink scene, and frequently spends his spare time cooking or exploring restaurants in the area. When Al is not in the Toronto area enjoying the sights and sounds of the city, he likes to travel and explore other parts of the world. He has been to every continent except Antarctica, which he hopes to visit someday in the near future.
Having taken the GMAT numerous times, both in applying to graduate school and later to brush up on the exam for tutoring purposes, Allen knows the struggle that comes with learning all the material on the exam better than most. He also, as a result, has greater insight into where students may falter and also knows the importance of keeping an eye on your time management during the exam. He also likes to provide his students with mnemonic devices in order to remember and memorize simple rules and formulas that will appear numerous times on the GMAT and can be better remembered with a catchy saying. He believes that it doesn't matter how you get the material to stick in your head so you can access your knowledge on exam day, it just matters that you are able to successfully retain that knowledge and apply it at the appropriate time.