GMAT Prep Courses in Vancouver (Canada)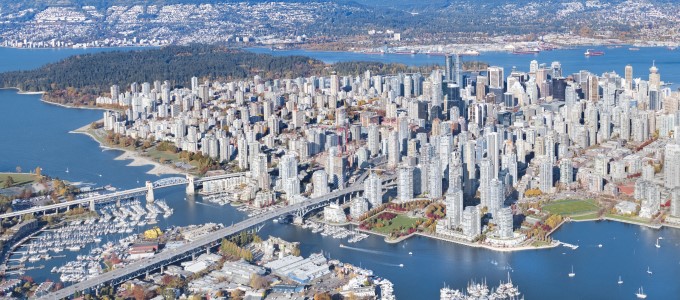 Since 1999, Manhattan Review has been curating courses to help students prepare to take exams used for admission to top universities. We have broken down the GMAT from a complex exam to one that students can confidently approach and earn top scores. We offer a variety of GMAT courses with options in Vancouver ranging from private tutoring to interactive online courses. With a focus on fully covering not only the GMAT content, but also testing strategies and study techniques. Our tutors and curriculum developers understand that it is essential to have a balance between test content and test taking skills to create an experience for students to enter the test with full confidence. Often, high achieving students have a solid understanding on the content, but are not prepared to tackle the structure or expectations of the test. This is where our world-renowned tutors and curriculum come in to help bridge any gaps our students may have, whether they are strategic or content based. Our unique test prep method and our tutoring services help students in Vancouver get admitted to North America's top ranked higher education programs.
Instructors on the Manhattan Review team work with the diverse needs of the Vancouver community. Our instructors know that there is never a "one size fits all" solution for our clients. We know that Vancouver offers a diversity of industry and population, and our tutors have helped students deterimine achievement goals which best align with the industry of their choice broadly. A Manhattan Review GMAT class ensure Vancouver's professionals can access opportunities that become available once they have reached their testing achievement goals.
Manhattan Review offers you a choice of full-length GMAT courses, private tutoring, and weekend options. We tirelessly search for the best tutors Vancouver has to offer so that you don't have to. Once they have joined the team, we are able to provide them the industry's best GMAT course curriculum. We've seen a significant trend in the Vancouver area, as past students have sought admission specifically to UBC Sauder's MBA program. Still, others have gotten into top business schools around the world, including Harvard, Wharton, Columbia, Rotman School of Management at University of Toronto, Oxford Said Business School, and so on. Whether you are looking to stay close to Vancouver or to travel far from home, high test scores are needed to open new doors for students and professionals ready to apply their education and innovation to their future endeavors.
Business professionals who hope to stand out in the diverse and competitive market in Vancouver have started their careers with achieving competitive GMAT scores. Join our upcoming GMAT prep courses offered in Vancouver to give yourself the advantage of working with our dynamic, talented tutors to round out your achievements with a top-percentile score on the GMAT.

I actually took it today and you will be pleased to hear that I got a 740. I was very pleased with the result and wanted to let you know.
- Lucy (This student took advantage of our private tutoring)
Vancouver
Primary Course Venue:

Manhattan Review GMAT GRE LSAT Prep
Vancouver Teaching Center at the Sheraton
1088 Burrard Street
Vancouver, British Columbia V6Z 2R9
Canada

Phone: (604) 628-6110

NOTE: We do NOT typically have staff at the venue, so email us before visiting the venue.
Meet a Vancouver GMAT Tutor: Jamie B.
Jamie earned her bachelor's degree in Marketing from the University of Toronto before she moved out west to Vancouver. She cut her teeth in the wholesale and distribution industry at Coast Fraser. After five years, she decided to go back to school to get her MBA and further her career. Jamie was able to secure a high GMAT score, which helped her to gain admission to UBC Sauder's MBA program. Along with other endeavors, she now enjoys tutoring clients who have similar goals that she had in her own academic and professional career. Hand in and with Manhattan Review's world-class materials, she has worked to help other students earn the GMAT scores they need to polish their applications to top universities. With her experience both academically and practically, she is able to offer a well-rounded point of view as students decide how to proceed in their own careers.
She lives with her husband and their 11-year-old daughter. They enjoy to take advantage the green space offered in abundance by Vancouver. Whether hiking, kayaking, or bicycling, they are sure to get outside whenever possible. On rainy days, she enjoys reading, watching movies, and painting.