ACT Private Tutoring in Vancouver (Canada)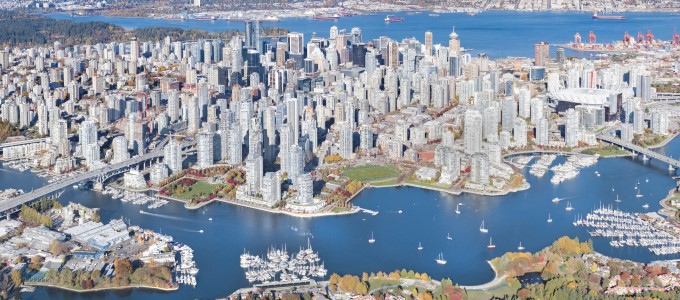 As you are wrapping up your junior year in high school, you are probably already starting to look to the future beyond senior year and into where you'll go to college. The more research you do, the clearer it becomes – in order to stand out among other applicants, you will have to have a water-tight application. You have worked hard to keep your grades up while participating in sports and other clubs at school, so what else can you do? Here's where Manhattan Review comes in to help you create a dynamic and efficient plan to earn top scores on the ACT. Manhattan Review has been working with students since 1999 to help put their applications to the head of the pack with high percentile ACT scores and other standardized testing services. We have broken down the test so that you don't have to. With the best materials offered in Vancouver, we have made it possible for students to access the content they will need to master to achieve a top-percentile score on the ACT. We are ready to share important test taking strategies to boost your confidence as you approach each question.
Offering ACT practice tests, small group courses, interactive online courses, and one-on-one private tutoring, Manhattan Review's array of options are sure to meet your needs in Vancouver. For many, private tutoring is the perfect solution to most efficiently boosting ACT scores. Manhattan Review has taken the time to find the best tutors Vancouver has to offer. Allow us to help match you with a tutor that meets your needs and comes to you with expertise in teaching as well as an in depth understanding of the ACT. Using Manhattan Review's world-class materials, your instructor is well acquainted with the content included and knows the tips and tricks students need to know to approach the test with confidence that they will avoid the pitfalls many test takers fall into.
Don't approach college applications with uncertainty. Continue to invest in your future by accessing the expertise of Manhattan Review's highly rated instructors. Join the ranks of our successful clients who have boosted their ACT scores to reach the top-percentile. Former students have been accepted to world-renowned programs offered at University of British Columbia, Simon Fraser University, McGill University, and ivy leagues in the US including Harvard, Yale, Standford, and Duke. Open doors for yourself and take your pick of your top choice universities with a competitive college application, complete with a high percentile score on the ACT.
ACT Private Tutoring
Hours package 12 to 48 hours, Personalized 1-on-1 Tutoring, In Person or Live Online
ACT Private Course
12 hours in total, Personalized 1-on-1 Course, In Person or Live Online
Vancouver
Primary Course Venue:

Manhattan Review GMAT GRE LSAT Prep
Vancouver Teaching Center at the Sheraton
1088 Burrard Street
Vancouver, British Columbia V6Z 2R9
Canada

Phone: (604) 628-6110

NOTE: We do NOT typically have staff at the venue, so email us before visiting the venue.
Meet a Vancouver ACT Tutor: David E.
David has lived in Vancouver for more than five years. He arrived when he began attending Capilano University which he loved for its small class sizes. He earned his BA in Communications and also took the lead of many group study sessions with his classmates. Between often gaining a leadership role in these study groups and seeing first-hand the benefit of small class sizes, David's passion for teaching others grew. He then joined the University of British Columbia to work on his Masters in Film Production and joined Manhattan Review's world-class tutoring team. He brings with him the skills he cultivated while in undergrad as well a firm belief in the power of small-group and one-on-one settings.
When not working with students, David also enjoys rock climbing in and around Vancouver when he isn't studying or working with his students. He also enjoys running and biking, but says nothing quite matches the thrill of conquering a difficult climb.