Best ACT Test Prep Courses and Tutoring in Toronto (Canada)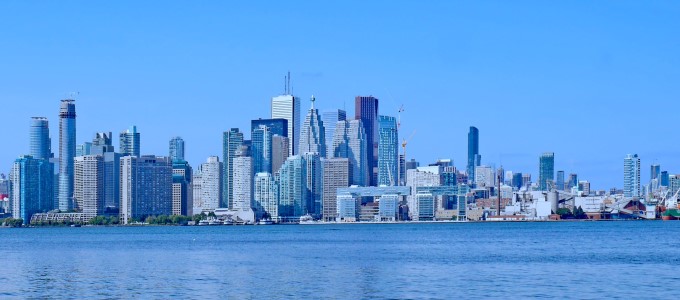 Manhattan Review can provide any potential students who are looking to take the ACT as their exam of choice (rather than the SAT) with the resources they need to have a successful performance on the day of the exam. Preparing for the ACT exam is a strategic exercise that should be begun well in advance of the day of the test, but our preparation courses and private tutors can help students looking to prepare for the ACT in Toronto. It is also recommended that students who are struggling to decide between the ACT and the SAT look into the differences between the two: the math section of the SAT only sometimes allows you to use a calculator, but the ACT features more advanced math problems that allow you to use a calculator. The SAT covers more variety in the essay section in terms of reading and writing, while the ACT is more focused purely on making an argument in writing.
Manhattan Review has been providing test preparation since 1999 and has kept up with the ACT and its formatting for several years. Our test preparation methods and our instructors are very familiar with the layout of the ACT and know how to provide you with a study plan that will help you with your test taking needs. We also have practice exams and a private tutoring option that allows you to work one on one with an instructor who can accommodate your individual learning plan. Our courses and tutoring can be taken in-person and online.
Our courses are flexible and can accommodate your scheduling, test-taking, and learning needs as necessary. While the needs of the SAT and the ACT exams are different, and students should definitely do some research into both before deciding which exam they would be better suited for, Manhattan Review can prepare you for both and help you get the high scores on the exam that you need. By taking advantages of our courses and resources for ACT preparation, you can use the high score that you potentially get to enroll in colleges ranging from Toronto's finest schools to the world's most prestigious universities. Sign up for test preparation with Manhattan Review today by calling or emailing one of our academic program advisors. They are sure to be able to help you in determining what study plan is the best way for you to be able to make your way forward with the ACT based on some simple questions. Our many years of test preparation and our experienced tutors are here to help you with your test taking needs, and look forward to assisting you in kick starting your academic and career path for your potential future.
Toronto
Primary Course Venue:

Manhattan Review GMAT GRE LSAT Prep
Toronto Teaching Center at the Sheraton
123 Queen Street West
Toronto, Ontario M5H 2M9
Canada

Phone: (416) 628-9976

NOTE: We do NOT typically have staff at the venue, so email us before visiting the venue.
Meet a Toronto ACT Tutor: Noah W.
Noah knows the importance of understanding the difference between the SAT and the ACT, having spent his high school years taking both to see which one he was better suited for. This willingness to challenge himself served him well when he was attending Emory University while majoring in Biology. Despite the difference in climate between Georgia and Ontario, Noah has learned to embrace the nature of studying in both, spending the winters in Toronto indoors and turning up the heat to get something resembling the Emory weather.
As an experienced tutor, Noah believes in using different methods and mnemonic devices to help his students remember the concepts that will be on the ACT. Having scored in the 98th percentile on the exam in his own right, Noah specializes in the math portion of the exam, differentiating between the various types of math that are covered on the exam, from Geometry to Algebra. When he is not teaching the ACT and other exams to his students that are studying for standardized tests, Noah likes to spend his free time swimming, which he believes requires similar time management skills to taking the test.