ACT Private Tutoring in Toronto (Canada)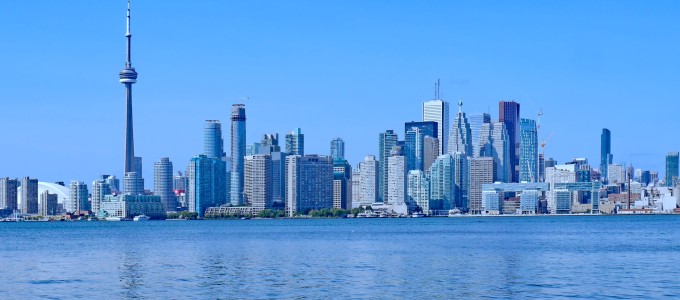 Choosing between the SAT and the ACT is a difficult decision that we recommend any prospective student research, but for those who are looking to take the ACT with a tutor assisting them along the way, Manhattan Review can help.
Our tutors in the heart of the city of Toronto can provide students who are looking into taking the ACT exam with the guidance they need to potentially succeed on the day of the exam and use their high score to push themselves into long term success both academically and professionally. With our world-class tutoring from expert instructors who have all scored highly on the exam in their own right and have been teaching students for a living for many years, the private tutoring services of Manhattan Review can help you master all of the topics on the ACT and get the high score you need in order to get into the college of your choice.
Our tutoring preparation is fully customizable and personalized, and can fit whatever scheduling or test-taking needs you may have into our academic programming. By taking advantage of our preparation and our tutors' ability to help students, you can use our analysis of the ACT exam and our experience in preparing students for the ACT since 1999 for your own future planning. We keep up to date with the format and questions that are relevant to the exam, and adapt our test preparation methods and our examination guides as necessary to fit what is to be expected on the next edition of the ACT exam.
A high score on the ACT will help improve your odds of getting into the college of your choice, and Manhattan Review's alumni have gotten into the best undergraduate programs in Toronto and across the world, including Ivy League schools such as Harvard, Yale, and Stanford. Find out more information today about how using Manhattan Review's test preparation services can help you with your test taking goals by contacting one of our academic program advisors via phone or email. We eagerly await being able to help you kickstart your academic and career goals via a tutoring program that can fit what you need to get a high score on the ACT exam. Students who have attended Manhattan Review have gone to all sorts of schools all across the world, including such major universities as Harvard, Yale, Stanford, Columbia, MIT, and many more. They have also gone on to achieve professional success at various Fortune 500 companies both in and out of the Toronto area. Whether you plan to remain in Toronto or begin the next stage of your life somewhere else, Manhattan Review can help you with the process of beginning your journey to success.
ACT Private Tutoring
Hours package 12 to 48 hours, Personalized 1-on-1 Tutoring, In Person or Live Online
ACT Private Course
12 hours in total, Personalized 1-on-1 Course, In Person or Live Online
Toronto
Primary Course Venue:

Manhattan Review GMAT GRE LSAT Prep
Toronto Teaching Center at the Sheraton
123 Queen Street West
Toronto, Ontario M5H 2M9
Canada

Phone: (416) 628-9976

NOTE: We do NOT typically have staff at the venue, so email us before visiting the venue.
Meet a Toronto ACT Tutor: Mary S.
As a high school English teacher who graduated from Toronto's very own Ryerson University, Mary is very familiar with the SAT and the ACT, having taught the material for both exams to her students (both at school and in her tutoring sessions) for several years. Although you would think Mary specializes exclusively in the English language portion of the standardized tests, she is also more than capable with the mathematics section, having taken several math courses during her time at Ryerson and maintaining a good eye for keeping up with the material that her high school students will be learning in their math classes.
As someone who has dedicated her entire career to teaching students, Mary is very familiar with the trials and tribulations that can come with learning new material, but she is also ready to engage her students with the joys of learning a new concept or idea that can help serve them in the long-term of their lives. When she isn't teaching in a classroom or as a tutor, Mary likes to spend her free time with her club of friends playing a wide variety of board and card games, ranging from chess tournaments to Scrabble.