SAT Private Tutoring in Vancouver (Canada)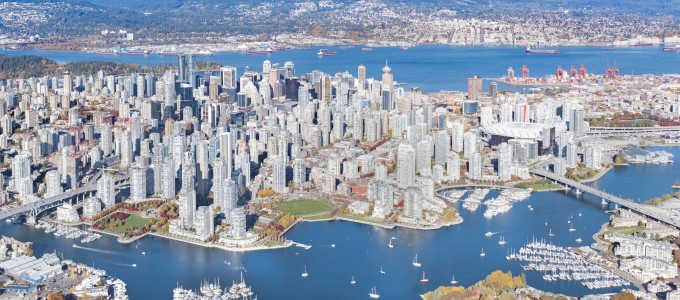 For more than 20 years, Manhattan Review has been helping students to boost their SAT scores. Established in 1999, Manhattan Review has made it our priority to learn the ins and outs of the SAT and stay up-to-date on its changes over the years so that we can provide our students the most dynamic and effective instruction all over the world. In Vancouver, we offer small-group courses online interactive courses, and, for students who are looking for a totally customized experience, private tutoring.
The SAT was created to assess students' abilities and potential for learning. Measuring aptitude in reading comprehension, mathematics, vocabulary, and writing. Our clients know not to be intimidated by this, but to embrace the opportunity to showcase their aptitude by implementing our tools and tips for conquering the test. We know the SAT was not created with specific high school curriculum in mind, so it is essential to learn all you can about the assessment and how to maximize your score. While many fall into the trap of tirelessly cramming endless flashcards, our world-class tutors know there are more time-effective ways to gain even higher results. Manhattan Review has spent many years continually improving the method and curriculum used to apply our familiarity with the SAT to craft an individualized plan for you. We offer more than just practice tests, helping our clients to break down the patterns which appear on the test, to understand the types of questions which are presented, and to avoid common pitfalls that many other high school juniors and seniors find themselves falling into.
While preparing your dossier to apply to your top choice universities, you know that admissions officers will be evaluating you based on your grade point average, extra curriculars, and the SAT to decide whether you will be a good fit for the school. Every year the application pool gets more and more competitive as more students choose to attend colleges and universities. Invest in your future by helping yourself stand out with a top-percentile SAT score. In the past, our students have been able to gain admission to their top choice schools, including University of British Columbia, University of Toronto, Harvard, Standford, and Yale. Open up your options and turn the tables by earning acceptance to multiple top-tier schools which you can choose among instead of waiting to be chosen.
SAT Private Tutoring
Hours package 12 to 48 hours, Personalized 1-on-1 Tutoring, In Person or Live Online
SAT Private Course
12 hours in total, Personalized 1-on-1 Course, In Person or Live Online

I learned a lot of effective strategies for SAT writing/verbal.
- Taahirah Ali (This student took our SAT preparation course)
Vancouver
Primary Course Venue:

Manhattan Review GMAT GRE LSAT Prep
Vancouver Teaching Center at the Sheraton
1088 Burrard Street
Vancouver, British Columbia V6Z 2R9
Canada

Phone: (604) 628-6110

NOTE: We do NOT typically have staff at the venue, so email us before visiting the venue.
Meet a Vancouver SAT Tutor: Marissa E.
Marissa finds herself in Vancouver after having travelled throughout the world with her family. Before moving to Vancouver, Marissa spent 11 years in the secondary classroom, teaching English literature and composition. While her partner works as a research scientist at TRIUMF, Marissa has transitioned from the public classroom to working in a more intimate setting with small groups and one-one-one tutoring. In her years in the classroom, she learned the perfect balance of creating meaningful relationships with her students while never letting up on rigor and expectations. She takes the teaching strategies she implemented with students from all backgrounds and uses them to help her current clients maximize their SAT scores as they prepare to apply to college. She is flexible and adaptive to her students' needs.

When she is not working with her students, you can find her exploring local outdoor markets, her favorite being the West End Market on Saturday mornings. Because it is dog friendly, she often brings along her dog, Sadie, before heading with her to the dog park at Nelson Park. She also enjoys running, biking, and crocheting.