SAT Prep Courses in Vancouver (Canada)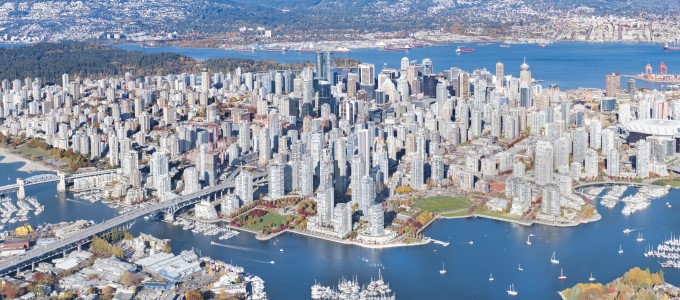 As you are wrapping up your final years in high school and start dreaming of the perfect college or university program, you have to find a way to stand out amongst the thousands of students who apply each year. Now it is time to start preparing to take the SAT. With so many options and resources, it can be hard to know where to start. Let Manhattan Review share our expertise in the best way to approach the SAT to successful score in the top percentile. We have been working with students long enough to see the SAT change a few times, and we have made it a priority to stay up-to-date with the current test, scoring, and standards so that our clients can take the test with confidence that they are using the most recent strategies. We also help you to be matched with the right course options for you. Offering a variety of SAT courses from private tutoring to online interactive courses, Manhattan Review brings years of experience to help you reach your potential.
Colleges and universities know that while you may have some ideas about your academic and career goals, these often change within the first two years of your bachelor's program. In fact, nearly one in three students change their college major before earning their degree. With this knowledge in hand, universities want students who have a well-rounded application. They should not only have a high GPA, but also a high SAT score which showcases their abilities in reading, writing, and math (both with and without a calculator). Since 1999, Manhattan Review has been preparing students to strengthen areas of weakness and harness the advantage of their strengths. Successful test takers know that while raw talent and knowledge is important, test taking strategies are just as important to achieving high scores. Take advantage of our dynamic and experienced tutors who have been helping clients unlock the secrets of the SAT.
Once you have rounded out your application profile with a strong SAT score, you can join our other past students in attending some of the most competitive schools in Canada, including University of British Columbia, University of Toronto, McGill University, and McMaster University, just to name a few. Keep your options for the future open with access to these top university programs by standing out among the thousands who are applying every year.

I learned a lot of effective strategies for SAT writing/verbal.
- Taahirah Ali (This student took our SAT preparation course)
Vancouver
Primary Course Venue:

Manhattan Review GMAT GRE LSAT Prep
Vancouver Teaching Center at the Sheraton
1088 Burrard Street
Vancouver, British Columbia V6Z 2R9
Canada

Phone: (604) 628-6110

NOTE: We do NOT typically have staff at the venue, so email us before visiting the venue.
Meet a Vancouver SAT Tutor: Daniel E.
When Daniel was preparing for the SAT in high school, he was bored to tears with flashcards focused on rote memorization. He found that his friends had the same reaction, so they started a study group using different methods to prepare. He takes this experience with him as he now works with students preparing to apply to the universities of their choice.

After earning his BA in chemistry from UBC in Vancouver, Daniel decided to continue on in a Masters program. He has also joined Manhattan Review to help students realize their full potential on the SATs. His ability to explain complex math concepts to his clients has helped them access the most important skills from Pre-Calculus, Calculus, Algebra, and Geometry.

When he's not studying, teaching, or doing some combination of the two, Daniel is a huge sports fan who loves following the Vancouver Canucks, occasionally catching them live at Rogers Arena when he can!