SAT Private Tutoring in Montreal (Canada)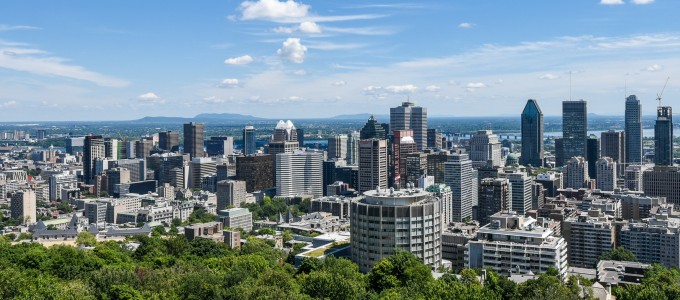 Students who are looking to prepare themselves for the SAT exam, whether it is their first time taking the exam or they have experience with it already, may find that they require assistance in order to help them properly prepare themselves in the study process. Manhattan Review has been providing students with a variety of study options since 1999 for the SAT and other standardized tests, and students who wish to take advantage of these options will find that Manhattan Review has the best instructors and preparation methods in the Montreal area. Students can take advantage of Manhattan Review's various options either individually or in combination with one another, including group courses, private tutoring, and practice exams. Students who take advantage of one of Manhattan Review's private tutoring options will find that the instructors at Manhattan Review are both capable and come with their own unique benefits that make them an even better option for preparing students.
Manhattan Review's private tutors can offer their students flexible scheduling and the ability to work with their students either in-person or online depending on what the student feels would be best for their course of study. Manhattan Review tutors have many years of experience in helping students with their SAT preparation thanks to both the number of students who take it each year and their own time studying its formatting and content as students in their own right, tutors, and re-takers of the test to allow themselves greater familiarity with the exam in its current form. Students who choose to work with their instructor in-person can choose a mutually convenient location in the Montreal area that allows both student and instructor to have an agreeable commute, benefiting both parties. Manhattan Review's private tutors can also provide their students with a customizable lesson plan that is designed to help students compensate for their strengths and weaknesses as necessary, allowing for them to give a more well-rounded performance on the day of the test.
Students who have taken advantage of the private tutoring options (or the other study choices) offered by Manhattan Review have gone on to have a stronger performance on the day of the test. Manhattan Review's instructors have helped their students gain greater familiarity with the formatting and content of the exam, helped improve their time management skills, and generally increased their confidence to give them the faith in themselves they need to perform more strongly on the day of the exam. Students have managed to gain higher scores on the SAT and used those scores to subsequently get into schools in and out of the Montreal area, such as University of Montreal and McGill University for local students and Harvard, Yale, Stanford, Brown, Oxford, New York University, University of Chicago, Columbia, and many more. Students have also managed to use their educational credentials to get work at various companies after graduating from these schools. Call or email an academic program advisor today.
SAT Private Tutoring
Hours package 12 to 48 hours, Personalized 1-on-1 Tutoring, In Person or Live Online
SAT Private Course
12 hours in total, Personalized 1-on-1 Course, In Person or Live Online

I learned a lot of effective strategies for SAT writing/verbal.
- Taahirah Ali (This student took our SAT preparation course)
Montreal
Primary Course Venue:

Manhattan Review GMAT GRE LSAT Prep
Montreal Teaching Center at the Sheraton
1201 Boulevard Rene-Levesque West
Montreal, Quebec H3B 2L7
Canada

Phone: (514) 312-7207

NOTE: We do NOT typically have staff at the venue, so email us before visiting the venue.
Meet a Montreal SAT Tutor: John G.
John G. began helping students with their SAT and ACT preparation when he was in high school after he took both of the exams himself and scored highly on both. He continued doing private tutoring throughout college and graduate school, and now works as both a private tutor and group course instructor for Manhattan Review's SAT and ACT preparation options.
John believes in using a mix of the standard methods of test preparation, such as practice tests and generally learning the formulas and rules of the exam, with nontraditional learning techniques that feature the skills the exams focus on in a real-life context. He believes this helps students gain an appreciation of the exam's purpose. In his spare time, John likes to practice photography.