Best GRE Test Prep Courses and Tutoring in Toronto (Canada)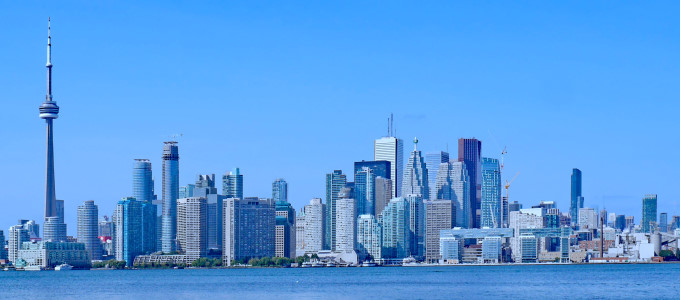 A Master's degree in Toronto is a major way to advance one's potential career path in the city, especially with its reputation growing lately as an increasingly important player on the main stage of the world. Using the GRE as a springboard to get into graduate school and advance your own career is a smart option for anyone looking to further their position and their long-term career success. Clients looking to take on a private tutor in order to prepare themselves for the GRE exam and get the best score that they can achieve should look at Manhattan Review for some of the best tutors of the GRE in the Toronto area.
With Toronto being such a potentially major city of various opportunities to advance one's long term career plans in, it is also a hub for all of its potential educators to bring their knowledge and teaching abilities to their potential students. Manhattan Review has taken on some of the city of Toronto's best instructors in order to help provide our potential students with the academic assistance they will need in order to get the best possible scores on exams such as the GMAT and GRE. With our tutors having graduated from some of the world's best universities and business schools in their own right, and most achieving very high scores on their respective exams, Manhattan Review has access to a mix of Toronto natives looking to give back to their city by assisting its potential students, and people who have moved to the city for career purposes. Regardless of their geographic origins, both kinds of GRE tutors that Manhattan Review can potentially offer to offer their potential clientshave many years of experience in helping students looking to apply to graduate school from the Toronto area with their test preparation needs.
With so many of Manhattan Review's test preparation alumni being accepted to some of the world's best business schools as a result of getting high scores on the GRE, now is the best time to get the one to one lessons with our Toronto GRE tutors that you deserve to have helping you along the way. Our tutors personalize their individual lesson plans for each student that they take on, and they know the topics on the exam well, allowing them to help you maximize your score and enter the exam room with confidence in your abilities on the day of the test. Sign up for private GRE tutoring with Manhattan Review today, and take advantage of what Manhattan Review has to offer potential students looking to do the best that they can and help themselves reach the highest possible percentile for the GRE.

I would like to let you know that I took the GRE on Monday, December 6th and earned a score of 1200 (600 verbal, 600 quantitative). I think that I did very well on the essay portion of the test as well but won't receive those scores in the mail for a couple weeks or so. I would like to thank my instructor (George S.) and Manhattan Review for helping me to increase my score so much (I got a 1050 the first time I took the GRE in 2002) Thank you very much.
- Tamara (This student took a GRE class)
Toronto
Primary Course Venue:

Manhattan Review GMAT GRE LSAT Prep
Toronto Teaching Center at the Sheraton
123 Queen Street West
Toronto, Ontario M5H 2M9
Canada

Phone: (416) 628-9976

NOTE: We do NOT typically have staff at the venue, so email us before visiting the venue.
Meet a Toronto GRE Tutor: Michael R.
After he concluded his study of Physics and graduated from Yale, Michael returned to his hometown of Toronto, where he is currently studying for his master's degree. Having spent three years as a tutor in college for fellow students who were struggling with their academic material, he felt it was a natural next step to continue with his tutoring work in a professional context, which led him to Manhattan Review. He is primarily focused on teaching the GMAT and the GRE, having taken both when applying for graduate schools, but he is also trilingual (English, French, Spanish) and is comfortable tutoring for both the TOEFL and the IELTS exams.
Michael also likes to teach in a nonacademic context in his spare time, as he also works as a soccer instructor for a summer camp during his time outside of school. His favorite saying is "eye on the ball," and he believes its usefulness in both academic and athletic contexts makes it perfect as a philosophy for approaching every challenge one faces: by keeping oneself focused on one's goals and constantly moving toward them, prepared for both the moment of impact when playing soccer and the day of the test when preparing for the exam.