GRE Prep Courses in Montreal (Canada)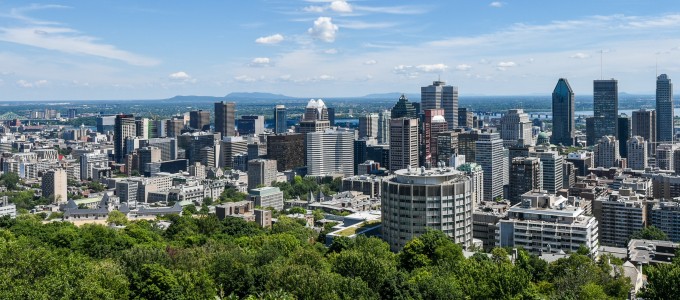 Students in the Montreal area who are seeking out assistance for their preparation on the Graduate Record Exam, or GRE, should use Manhattan Review for their GRE test preparation needs. Manhattan Review has been helping students with their test preparation all across the world since 1999, and students in and out of the Montreal area have utilized the wide variety of services that we offer to help them with their GRE exam scores. With preparation for the exam itself being the crux of how well one performs on the day of the test, having a study plan that suits the student is invaluable. Manhattan Review can offer its students a variety of options that include group courses, private tutoring, and practice exams. These options are available both on their own and individually in individual and combination packages, and they all come with flexibility in terms of how they can potentially be used by students.
The GRE exam preparation options that Manhattan Review offers to students come with unique benefits that make them the best choice for students in the Montreal area. Students can take their group courses or private tutoring either online or in-person depending on what they feel would be most appropriate to their study plans. Students working with an in-person tutor can meet their tutor in Montreal, at a location that is convenient and beneficial to both the teacher and student. Manhattan Review tutors also offer their students flexible scheduling, the ability to potentially customize the lesson plan as necessary to compensate for strengths and weaknesses and ensure a more well-rounded performance, and several years of experience with teaching (and in some cases, taking) the GRE exam. Students can also utilize Manhattan Review's practice tests for the GRE, which are updated annually and reflect the exam in its most current incarnation.
Students who have taken advantage of the test preparation services that Manhattan Review has to offer have managed to use it for a variety of purposes. Students have managed to accomplish higher scores and a more confident performance on the day of the GRE exam thanks to the guidance of their instructors, and also have developed their time management skills. Students have used their improved scores on the GRE to get into highly ranked schools. Students have attended local Montreal schools such as University of Montreal and McGill University, and schools across the world such as Harvard, Oxford, Cambridge, Stanford, William and Mary, Brown, Emory, and many others. Students have also managed to use their academic background to help them with their career prospects, with Manhattan Review having alumni at Fortune 500 companies such as Microsoft, General Motors, and JP Morgan and Chase. Call or email one of our academic program advisors to learn more.

Bill was wonderful! He was most helpful very thorough and patient. He explained everything multiple ways and answered all our questions. I appreciated the solutions work he did.
- Linnet (This student did GRE tutoring)
Montreal
Primary Course Venue:

Manhattan Review GMAT GRE LSAT Prep
Montreal Teaching Center at the Sheraton
1201 Boulevard Rene-Levesque West
Montreal, Quebec H3B 2L7
Canada

Phone: (514) 312-7207

NOTE: We do NOT typically have staff at the venue, so email us before visiting the venue.
Meet a Montreal GRE Tutor: Simon R.
Simon R. grew up in Wales and attended Oxford College for a Master's Degree in Psychology. He later moved to Montreal for career reasons after spending several years traveling across the United Kingdom. He has been working as a GMAT and GRE tutor for several years since his graduation, and has helped students in two different countries for different standardized exams.
Simon believes that proper preparation for the graduate school associated standardized tests should also include awareness of what one will be using their Master's for and how it can be applied to the layout of the standardized test, especially for the potential variety of options for how to use the GRE exam. In his spare time, Simon plays the bass guitar and attends concerts.